The China-based Nervos Network has made a new announcement on the 10th of February, 2021. This announcement pertained to the network launching a new fund worth $5 million in order to support various DeFi projects, such as lending platforms, decentralized exchanges, and others. The announcement detailed how it will provide both direct support and cash grants to blockchain and fintech entrepreneurs.
Prioritizing Interoperability
Nervos is particularly interested in backing DeFi teams dedicated to the development of various decentralized, trustless exchanges, as well as identity protocols, synthetic asset solutions, and identity protocols. The fund itself will prioritize projects that are working towards interoperability solutions for multiple blockchain networks.
As for the grant applicants building on the Nervos Blockchain itself, they will be capable of applying for hands-on support from the core developer team of Nervos itself.
Nervos stands as an open-source, public blockchain based in China, allowing for layer-two scaling solutions. The Chinese blockchain's publicly announced aim is the development of an Internet-like, universal public network.
Biting Back At Centralized Finance
According to Nervos, this fund stands as a direct response against the centralized finance sector after a sizable controversy surrounding it. The short version is, retail traders from the Reddit social platform managed to do a short-squeeze. These traders bought up all the shares of Gamestop, costing hedge funds, who were manipulating the market the other way around, to lose billions.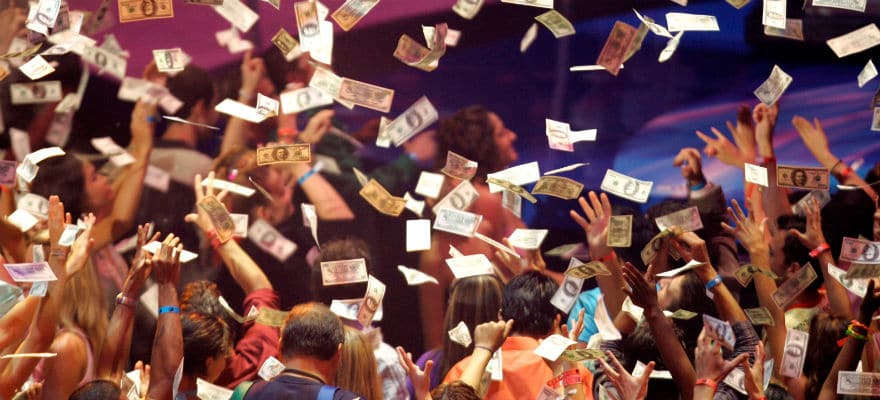 Many mainstream platforms, including the ironically named Robinhood, have opted to suspend share trading for Gamestop in a bid to manipulate the market for hedge funds' benefit.
Kevin Wang stands as one of Nervos' co-founders, and gave a public statement about the matter at large. He highlighted how the general public had gained a large interest within cryptocurrencies and blockchain technology due to the barriers centralized finance presents them. However, Wang stated that easy transactions within these blockchain networks need to be achieved before the space at large can properly flourish.
Trying To Take Finance To The Future
Another topic Nervos is hammering against was the "antiquated" systems that legacy trading systems are underpinned by. This includes inefficient settlement processes as well as centralized governance.
Nervous launched its CKB blockchain back in the year 2019, with a heavy focus on scalability. The project itself was dedicated to targeting asset tokenization and DeFi from its inception. It had launched its CKB Foundation in order to support the developers of the network, working towards improving decentralization, security, as well as the DeFi Ecosystem's overall speed.